July 10, 2004
sarah mclachlan in san jose
Thought this night would never come. Sarah was wonderful. The HP Pavilion was packed, but the murmurs fan club (run by nettwerk, Sarah's label) tickets were the real deal: our seats were 5th row center, incredible! I'm sure tomorrow night at the Greek will be magical, hope you're going.
Set list for Sarah McLachlan, San Jose 7-09-04 @ HP Pavilion
Fallen - World on Fire - Adia - Hold On - Perfect Girl - Drifting - Push - I Will Remember You - Ice - Wait - Witness - Elsewhere - Answer - Angel - Fear - Train Wreck - Building a Mystery - Sweet Surrender - Possession
encore: Blackbird - Ice Cream - Stupid - Fumbling Towards Ecstasy
Possibly a second encore? We left to beat the crowds out of the shark tank.
A few more photos, sorry they are so poor but at least you can get an idea of the nice stage set and lights. I gotta start sneaking in a better camera ;-D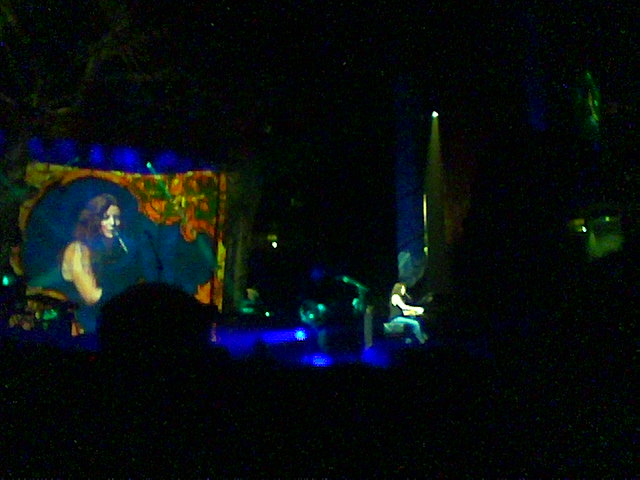 Posted by Gene at July 10, 2004 01:53 AM | TrackBack