September 10, 2003
Sony's new Aibo ERS-7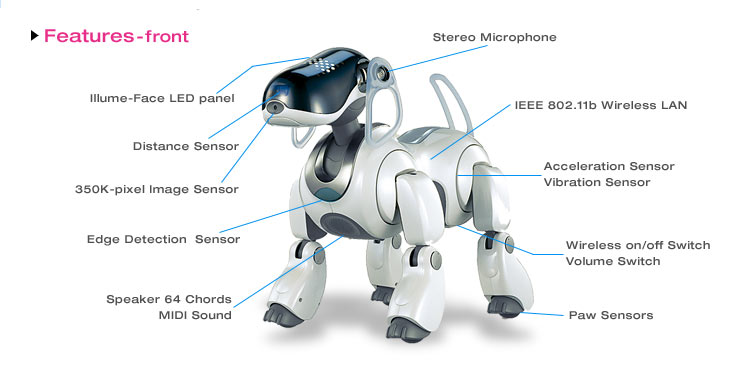 I'm a sucker for these things. Not enough of one to have actually bought an Aibo, but there's still time for that. It's definitely on my list of objects of desire.
It's great that Sony has found a way to bring some of its ubicomp, robotics and interaction research to market, in a fun and buzz-generating fashion. Aibo is one of the most sophisticated networked sensor platforms I've seen outside of research, incorporating imaging, audio, tactile, motion and physical environment sensing along with rudimentary pattern rec and voice rec. Of course, it's also a computer with WLAN, photo capture, and email. Not sure if it's a web server as well, but that would make a lot of sense. The Aibo development team must be having a ton of fun :-D
It's not a very good dog, but it's an incredibly evocative ubi-object.
(via KoKoRo)
Posted by Gene at September 10, 2003 09:47 AM | TrackBack